Imagine if all of the effort of trading was done without raising a finger, without paying hundreds per week on staff costs. All you will need is time to set up. In this post I will teach you how to create a Crypto-Currency Trading Bot in python. – This process works with Binance and Bitmex…
This process has allowed my Crypto business to run itself when I am away on vacation or just living my life.
So without wasting any more time, lets dive right in…
Initial Setup
First of all we need to get everything read. This will include: installing python to create the initial foundation of our bot, installing pycharm for some essential tools and the creation of the API keys. Finished with some frequently asked questions. If you have any questions feel free to get in contact with us.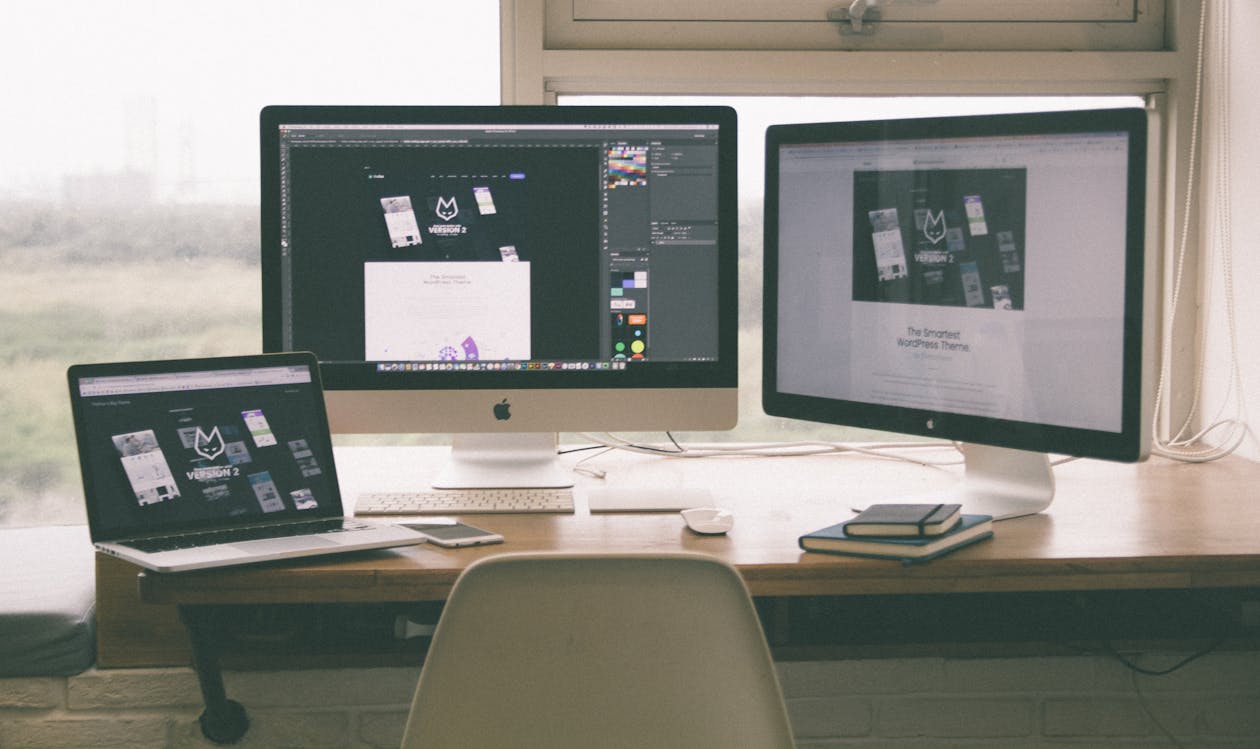 Setting up python
In this section. I will tell you how to setup the programming language Python. Python is a powerful coding language, used on many different platforms for a range of purposes. The process is not very hard and is quite self explanatory, but I'm sure you will benefit from this section.
Your going to want to begin by visiting the python website. Simply by typing the following url in the search bar.
www.python.org
2) Navigate the correct downloads page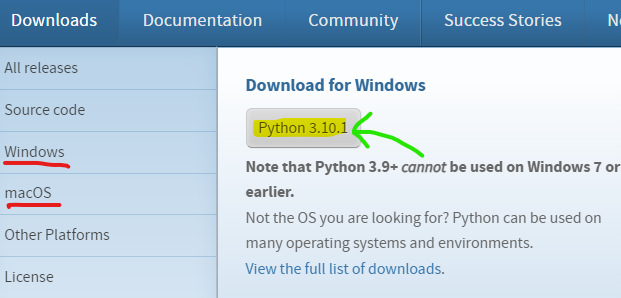 Now you are going to want to navigate to the correct Python Downloads page. You can do this by hovering over downloads section in the header, selecting either Windows or macOS. Or select one of the following links.
3) Choose the latest Python Download


Now you are going to want to choose the latest download file for python.
Depending on whether you have a 32bit or 64bit operating system you may want to consider the other download files.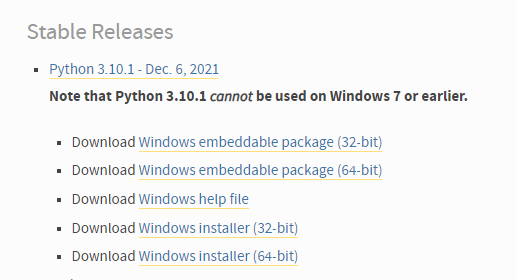 4) Select your preferred version 32/64 bit

Now you are going to want to install the version that fits your operating system. You may experience some issues if choose the wrong one.
You can find out what your operating system by navigating; Select the Start button > Settings > System > About. Under device specification you will be able to see the systems type.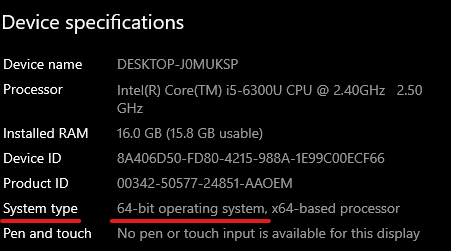 For example my system is 64 bit. This means I should download the 64 bit version of python.
4) Choose your files location and save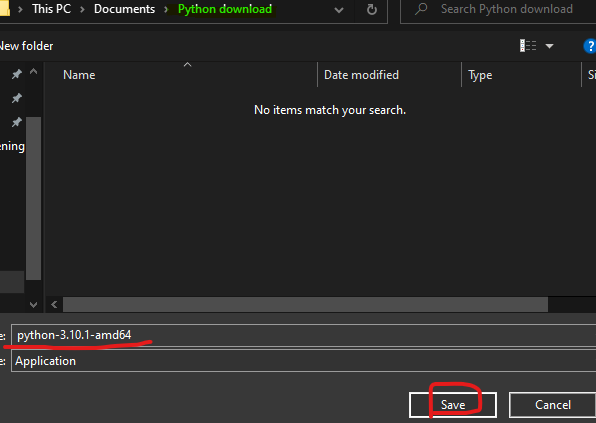 Once you have chosen your download file. You are going to want to click the file, your files should open up, select your files location, you may want to change the files name for organization but this is not a necessity and finally click the save button. This should hopefully open up a download tab in the bottom of your web browser.
Once that has finished processing (should only take a few seconds depending on your computer speed).
Simply left click this tab to open it up.

5) Install the program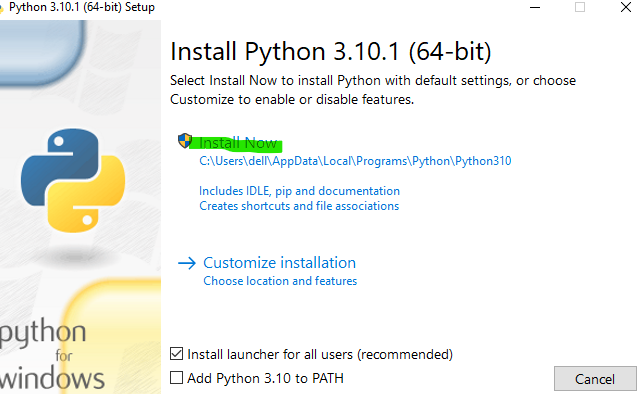 Now you are going to want to install the program, there is no need to customize your installation as everything you will need will be on the automatic version, plus you can always make any changes later.
After about 30 seconds python should be downloaded onto your computer.
Feel free to get in contact with us if you need any help with this process.
Installing and using Pycharm

Now we are going to be installing Pycharm. Pycharm provides the essential tools needed to create this bot and its just as easy to download this than it was to download Python. If not easier.
1) Select the community version of PyCharm
On the PyCharm download page you are going to want to select the community download version.
There is no need to download the professional version.
2) Choose file location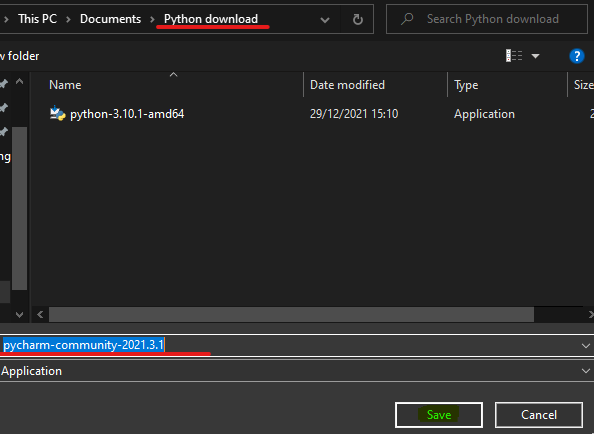 Once the download file is installed, you are going to want to choose its location, choose its name (if you want) and click save. A tab should appear at the bottom of your browser, you should click on this.
3) Navigate through the download options
Select next>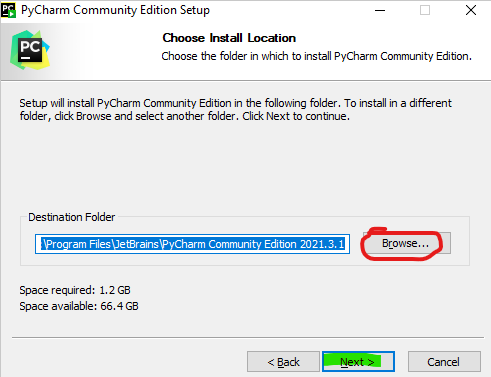 Choose where you would like your file to be desalinated and select next once finished.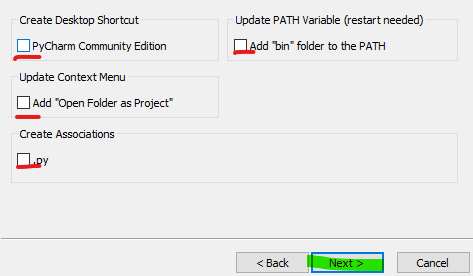 Select your chosen preferences, this does not affect the ability of the application.
Select install…

This process should only take a few minutes.

Select finish.
Cryptocurrency Trading Bot with a User Interface in Python on Udemy
Creating an automated bot could not be created in just one article. This bot will take you hours of your time. But Udemy is offering a course right now covering the step by step on creating your own automated crypto bot. For the price of just £10.99 using our link.
The course goes into the following topics:
Application Entry Point & Interface / API Basics,
API Connectors: Learn with binance futures,
API Connectors: Apply your knowledge with Bitmex,
Build up the interface,
Stratergies and Trading,
Enhance the Application with more futures,
Conclusion
The courses owner Vincent Carmier, a developer from France. Vincent has a large background with Crypto trading and the financial industry. Also having made 200 crypto automation projects for his clients. His background is very interesting and is now considered an expert in the field.
Check out the course on udemy today!
Also take a look at our newsletter to get any upcoming deals on similar courses.
Requirements
For this course there are a couple of requirements that all students must have. As someone who has done the course, I will say you need at least a basic knowledge of python including: class/object is, dictionaries, lists, functions, loops, etc… As well as this you will also need a basic knowledge of crypto trading (bid/ask price, limit/market order)…
I hope you have enjoyed this post and hopefully you have gathered some valuable knowledge within the information provided today. If you have enjoyed please let us know the following:
Do you think a Crypto Bot could benefit your business?
Also give our newsletter a look today as well as the udemy course.
Enjoy your day!