Reasons why Crypto Wallets are important (An introduction to Crypto wallets)
What is the most important thing when getting started with crypto currency? This is a rather disputed question in the community, argued by many crypto influencers. But I would say first things first you need a wallet. In this post I will give you reasons why crypto wallets are important (An introduction to crypto wallets).
In this post I will give you the following information:
why crypto wallets are important,
how crypto wallets work,
best crypto wallets,
how to use a crypto wallet
The information I am going to give you in this post has allowed me to scale up my crypto business and create a platform to hold all of my crypto in a safe and secure place.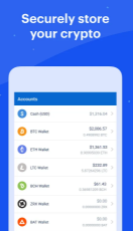 Lets dive right in…
Why Crypto Wallets Are Important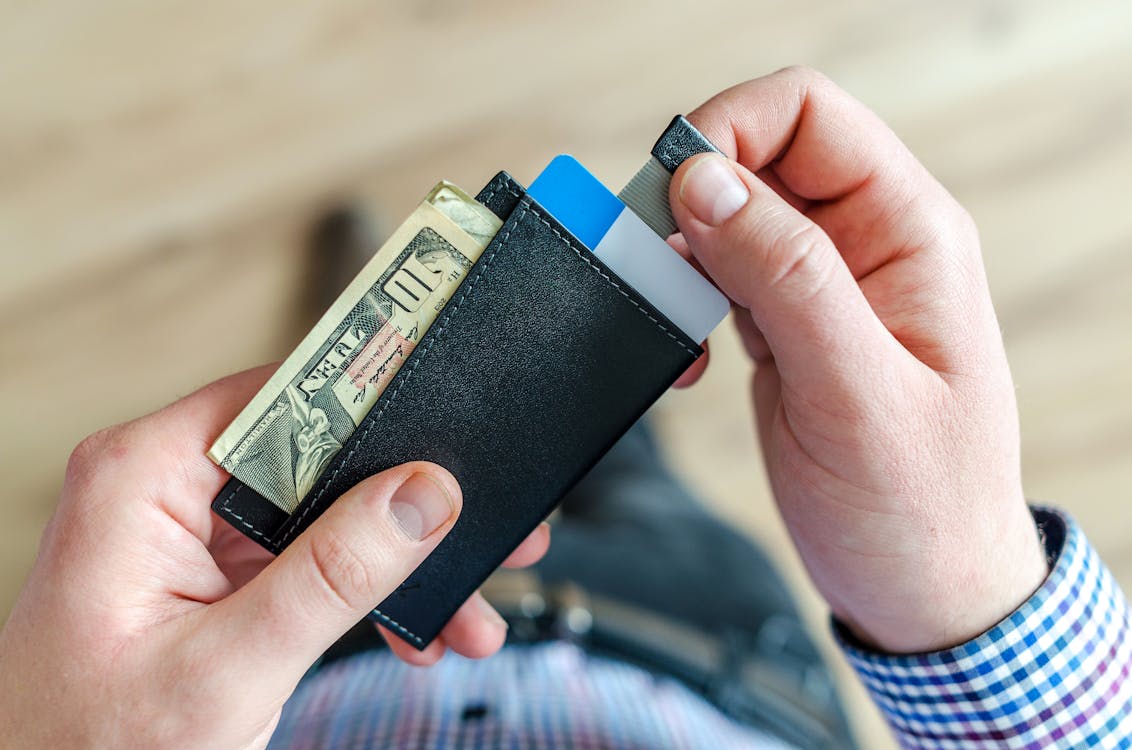 A crypto wallet sounds simple enough right? Well, actually no, it actually gets quite confusing. Most people will tell you that a crypto wallet is where your crypto is stored. This is in fact incorrect. Unlike a physical wallet where you store cash, your crypto-currency is actually stored in what is known as blockchain which is a digital database which is best known for its crucial role in the process of crypto-currency.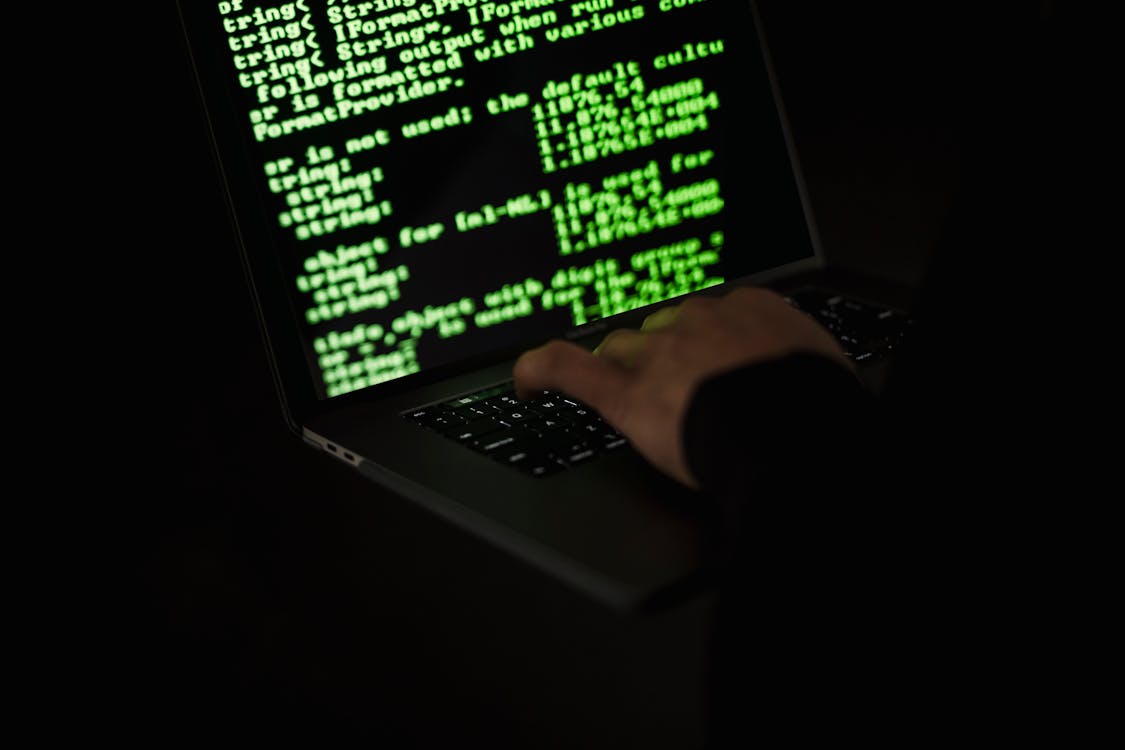 So where does your wallet come in? And why is it so important? Well your crypto-currency cannot be accessed without a private key which allows individuals to have access to their own crypto funds without anyone being able to track any movements. This makes things very secure and very hard to hack without enough data.
Your private key proves the ownership of your crypto currency, this is done through your crypto wallet which is crucial to access your funds. Your wallet also allows deposits and transactions to be made. It is especially important to keep your wallet information safe as any information can make things much easier to get into.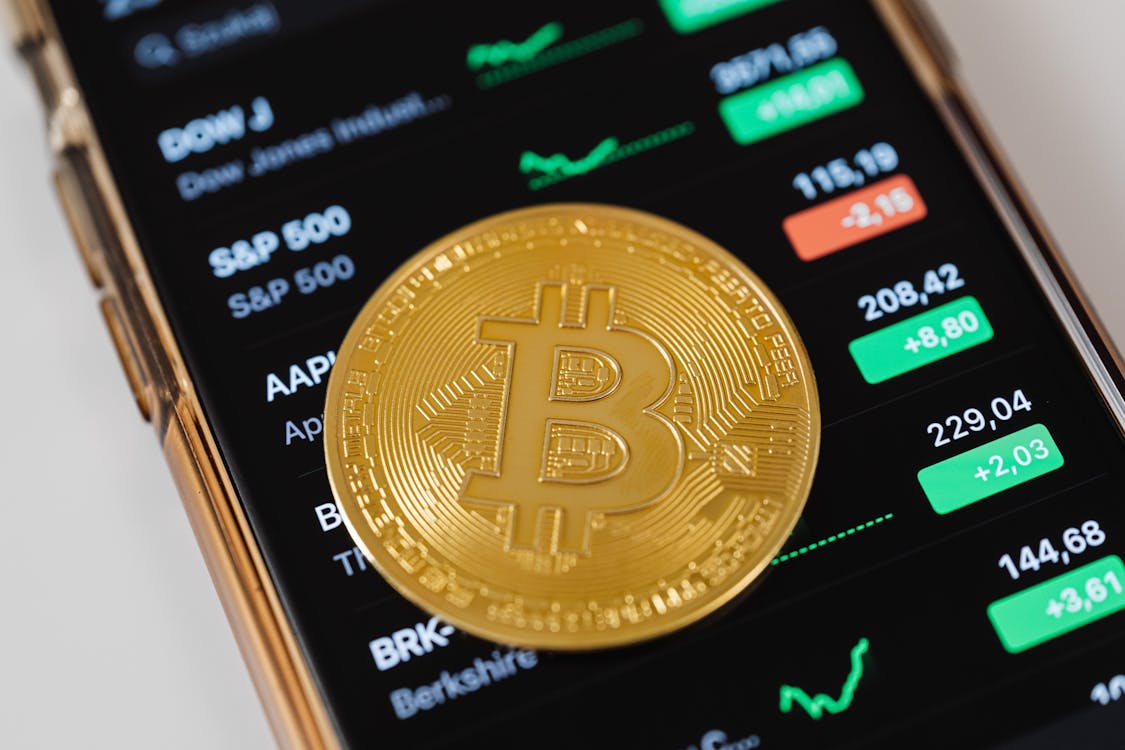 If you would like more information about blockchain we provide new updates on our newsletter or I can suggest an amazing article by investopedia which covers the basics of what blockchain, how it works, decentralization and bitcoin VS blockchain.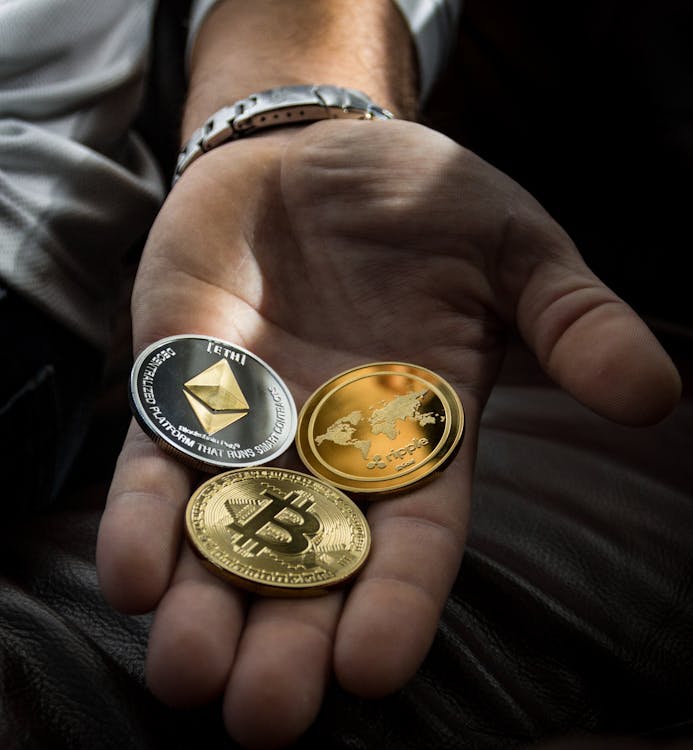 How Crypto-Wallets Work
The process of how a Crypto-Wallet works can get confusing. But it is quite easy to get your head around when put into action. So how do Crypto-Wallets work exactly?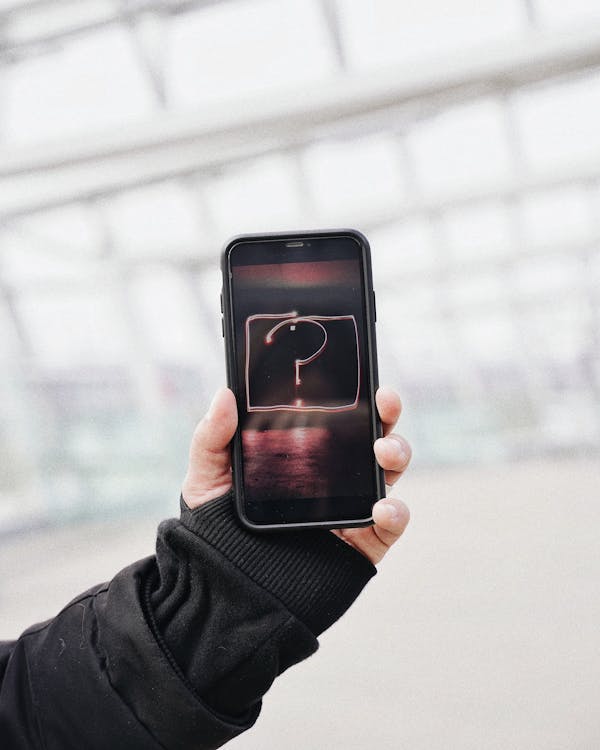 Types of Crypto-Wallets:
There are multiple types of Crypto-Wallets. They can all be broadly described as hot or cold wallets, a hot wallets always being connected to the internet, whilst cold wallets are kept offline. Hot wallets are used as more of a day to day use holding for daily transactions, whilst a cold wallet is more of a long term holding. Cold wallets are much more secure than a hot wallet making it much safer from hackers, which is convenient as traders wont frequently be checking on the funds.
Now we understand how you can categorize these wallets. So lets talk about the different types of wallets and they are used for. There are 5 main types of wallets: web (crypto exchange) wallet, mobile wallet, desktop wallet.
Web (Crypto-Exchange) Wallet: A web or Crypto-Exchange wallet is a service which allows users to store and send crypto currencies on the users behalf. It gives the user an advantage as the wallet can be accessed any simply by checking a website. It can be described as a hot wallet as it can be accessed only by using the internet.
Mobile Wallet: A mobile wallet can be accessed using an app provided by the wallet service. It is very easily accessible taking just a few minutes to download the app. It does require an internet connection meaning it is a hot wallet, but that does also mean it can be accessed from anywhere in the world.
Desktop Wallet: A desktop wallet is a computer program which is downloaded as an application to your device. This type of wallet is used to store, protect and manage your private key. This type of wallet is described as a cold wallet meaning it does not require an internet connection. This type of wallet is ideal for long term holdings of your funds.
Difference between a private key and public key.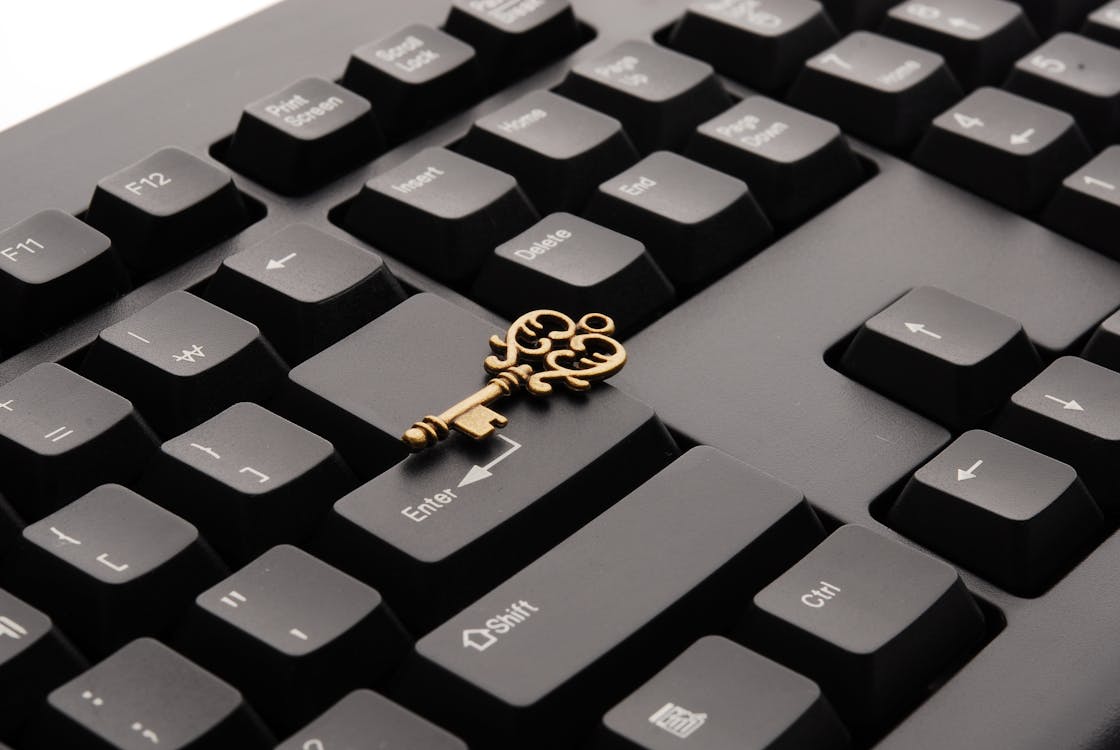 There are two concepts which you must understand and they are what bring your crypto wallet together. A private key and a public key . A public key is what is used to receive funds from other accounts and sources. It is also what identifies the account on the ledger and on the network, this is public information such as your username.
Whereas a private key is what proves you are the owner of the wallet. It is used as a sort of password which keeps your entire wallet safe and secure. Private keys has been what has made crypto so successful making it very hard to get access into others funds.
This should not be shared with anyone under any circumstances, anyone who has your private key, then has access to your entire funds controlling what it does.
Public keys must be matched with private keys to have access into your wallet. Your public key could either be your email or username, whereas your private key is your password, if one credential is missing you will not have access to the wallet.
Best Crypto-Wallets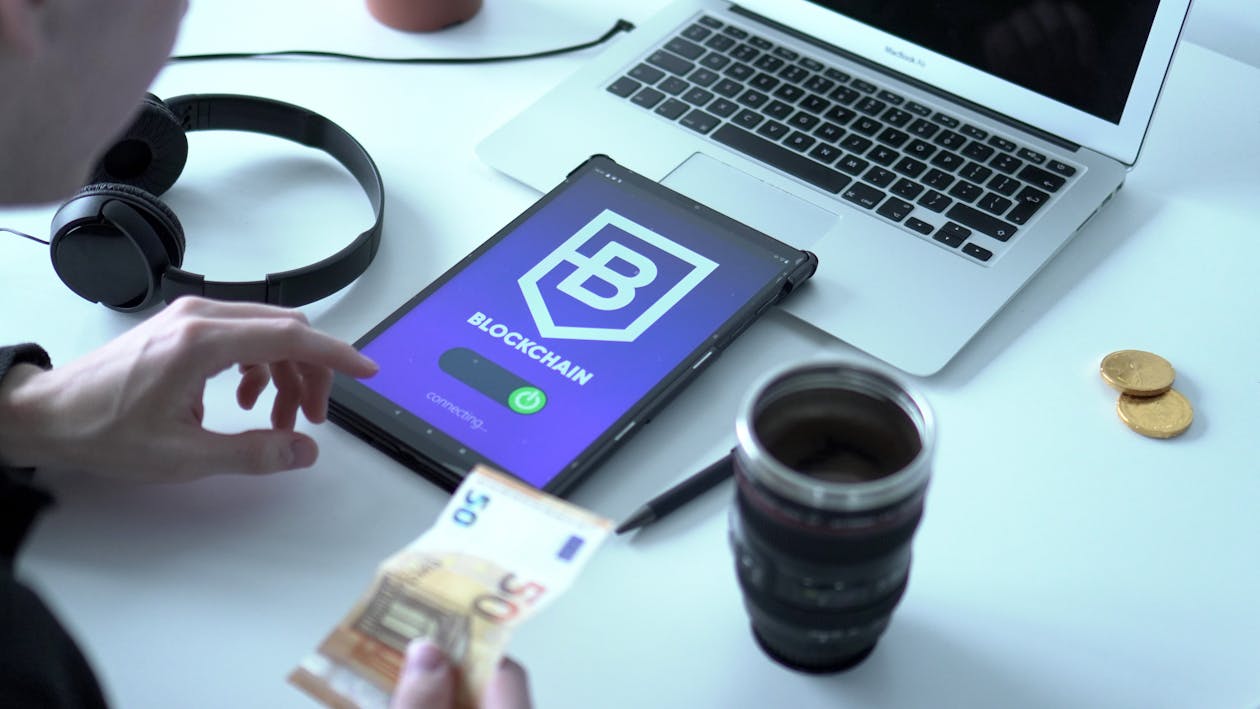 There are a number of different wallets users can choose from. It really is up to the users preference but you really must experience a range of different services to make your choice. A number of factors come into play when choosing your wallet: taxes/rates, convenience (how easy is the site to navigate), what you are using the wallet for (long term or short term reasons) this is a dependent factor as you need to either choose a hot or cold wallet.
Coinbase Wallet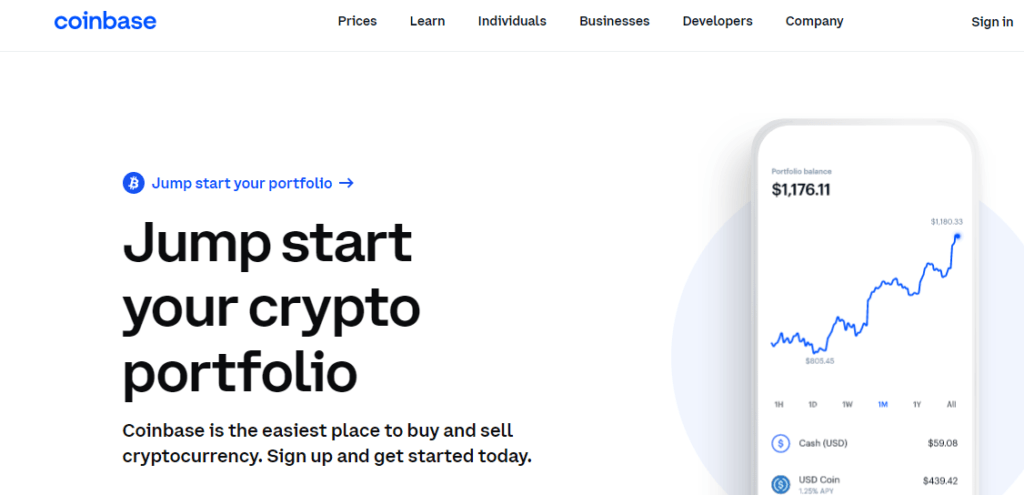 Coinbase is a very easy and versatile crypto wallet. That is why it is what we suggest to beginners who are just getting started in the world of crypto-currency. It is a great all round software for users of all levels who are looking to store crypto, buy crypto and sell crypto currency. Although there are pros, there are also cons which all users should be aware of before purchasing.
Pros
Large selection of crypto-currencies,
low minimums,
highly rated,
very advanced (ready for the future),
lots of deals and offers,
coinbase debit card to spend crypto anywhere
Cons
Very complex fee structure (hard to calculate and understand),
high fees for small purchases
Get a bonus when you spend with coinbase today with our referral link.
Trezor Model T Hardware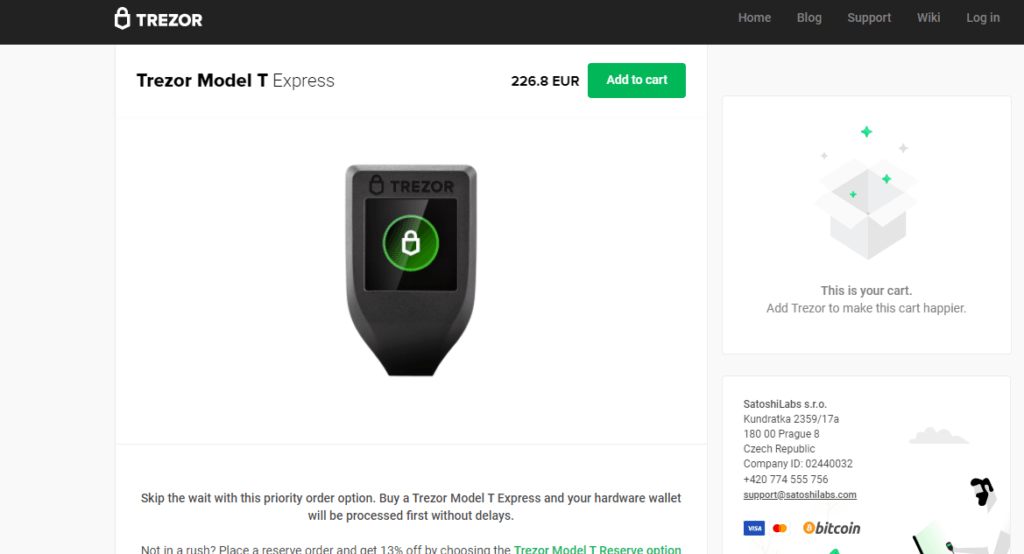 Trezor Model T is a very exciting new project. The piece of hardware allows your funds to be fully protected using private keys. The wallet outplays most other hardware wallets if you want to hold HODL Crypto-Currency. The wallet also makes it very easy to access third party wallets, especially if you want to make deposits or transactions into other wallets.
Pros
Top notch security among crypto-hardware,
easy to use touch screen interface,
easy to start-up,
supports up to 1000 crypto assets
Cons
could be seen as expensive
bulky design (disliked by some customers)
Get hold of yours Trezor Model T today and get special deals and offers on us.
Ledger Nano X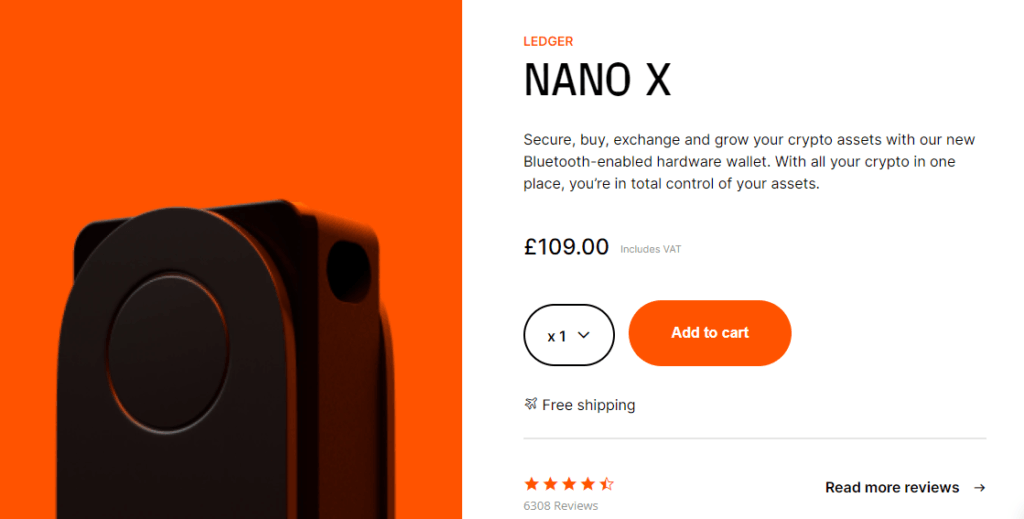 The Ledger Nano X is another piece of crypto hardware. This wallet ensures great security and easy accessibility, unlike the past NANO S, this now allows the use of Bluetooth giving it the ability to connect to smartphones, making the access of other third party wallets easier than ever. This makes transactions and deposits much easier than past designs.
Pros
Easy user interface,
easy to use & 100% cold storage,
AES encrypted Bluetooth,
great value for money,
Cons
High price compared to other hardware wallets,
requires to pair with other applications
Get hold of your Ledger today using our referral link, and receive special deals and offers compared to other customers.
Exodus Desktop Wallet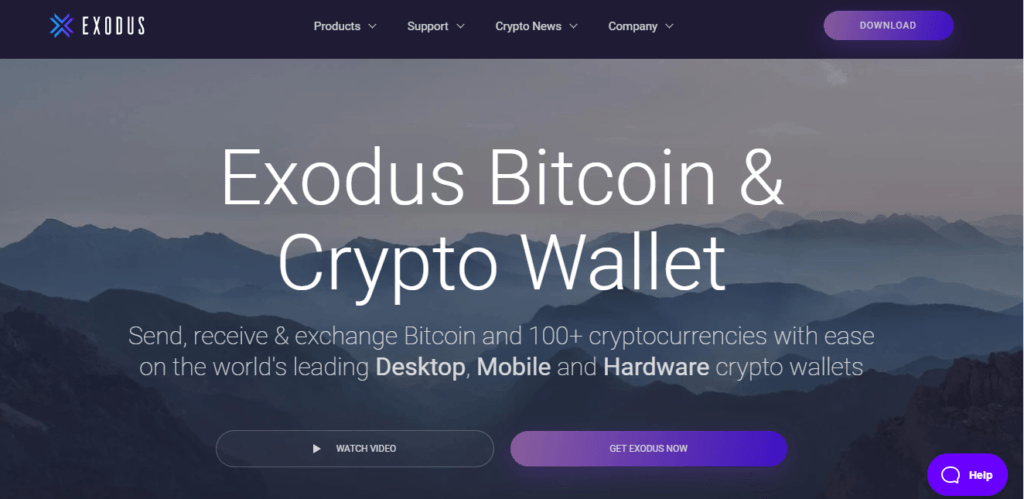 Exodus is a very easy to use and beginner friendly wallet for those looking for a desktop wallet. The wallet is great for those of all levels, especially those who are not confident in trading at this time. The wallet is idiot-proof, but if a mistake is to happen with transactions or such, these issues can easily be fixed. The wallet also allows fees to be easily adjusted in the settings.
Pros
Allows users to retain private keys,
huge variety of crypto-currencies,
allows crypto exchange in application,
great, easy to navigate user interface,
easy to use,
available as a mobile application
Cons
High transaction fee,
doesn't offer two-factor authentication,
does not support multi-signature-addresses,
is not highly secure
Mycelium Mobile Wallet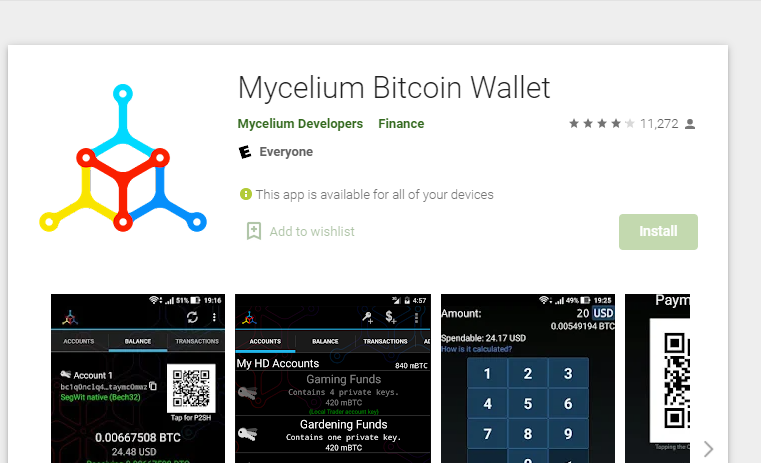 Mycelium is an easy to use mobile app which can control all of your crypto funds without a worry. The platform is very reliable and the application itself is very highly rated by most users. The app was rated number one app in 2014 and is still very popular within the community. The app is still keeping up with the times and is growing in popularity.
Pros
Users can make multiple accounts,
offline transactions,
compatible with variety of hardware,
above-par security feature
Cons
No desktop version,
store only bitcoin,
not suitable for beginners
How to use a Crypto-Wallet (Coinbase)
Making your way around a crypto wallet can be a challenging thing for some people. It makes sense, it is a new place where people have never been before, but after this I'm sure you will be able get hold of the ropes. Soon enough you will be able to teach others how they can do this stuff. For this tutorial I will show you how you can get started with Coinbase, due to its beginner-friendly interface.
Step 1: Create an account

First of all we are going to want to create an account with Coinbase. Use our referral link and get a bonus when you spend, PLUS £5 in bitcoin upon creating your account. To get started with this step you are going to want to simply click get started.
Now you are going to want to create your account. You will need to provide: your name, your email address, a password which meets their requirements (preferably non Password1234) and to have agreed to their 'terms of service', 'privacy policy' and certified you are not under the age of 18. Simply click 'create account'.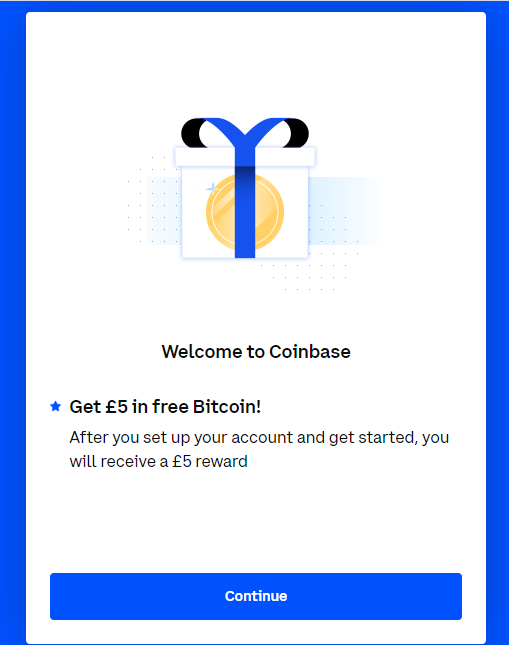 Enjoy your £5 bonus with my referral link.
Simply verify your email and verify your age and your should be good to go!
How to buy crypto-currency on coinbase
Now buying crypto is another challenge. But one you will be able to tackle in a matter of seconds. Let me talk you through it…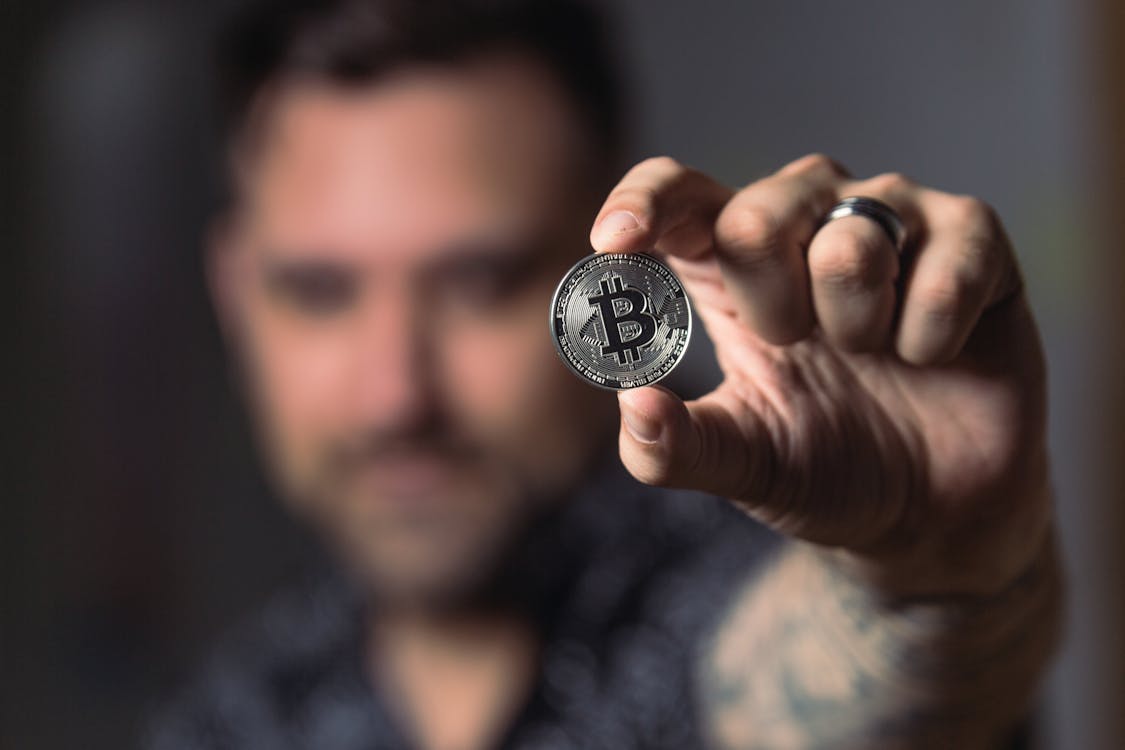 Click, 'get started',
Select 'bitcoin' of the assets provided,
choose the 'amount' you wish to buy (keeping in mind minimum order is $1.99),
click 'preview buy',
review the order (make sure everything is correct),
select 'buy now'
How to sell Crypto-Currency
Now we have come to selling crypto and I promise, I'll make it as simple as buying it. Within a few short steps you will be ready to sell your crypto and make some exciting money.
select the 'blue circle icon' on the main page and click 'sell',
choose the asset you wish to sell (for this example we will go with 'bitcoin'),
enter the amount you wish to sell or select 'max amount',
review the page and keep in mind the fees,
tap 'sell'
Making a transaction
Is it really time to make a transaction! So you have either got enough in the wallet to add some funds to your bank account or you are just curious for the future. Either way I am here to help you make your first transaction. Lets get into it.
Select 'portfolio' balance on the main page,
select the 'currency' you wish to take out (for example 'USD'),
select 'withdraw',
select 'preview withdraw',
select your 'bank account',
and enjoy your money
So now you have a good amount of knowledge on Crypto-Wallets. I hope you have learnt something new from this post so please let us know how it went. If this post helped please let us know:
What is your favorite Crypto Wallet?
If you are looking for more information or want to take your Crypto Business one step further join our newsletter and receive new information and offers on products and services to help you make a success of crypto currency.
About The Author