Who Is Jeff Berwick Dollar Vigilante – Is He The Real Deal?
Who Is Jeff Berwick Dollar Vigilante – Is He The Real Deal?  Have you heard of Jeff Berwick before?  For anyone that knows this man, you might wonder what he has to offer people.  Is he a scammer? or is he the genuine article?  
I've mentioned Jeff in a few of my past posts now I think.  I know for sure in my post 'Iridium, Equilibria, Zano and Sumokoin' I spoke about him.  I've personally been a follower of his for about 3 years now – watching his videos on Bitchute.  My brother, I think got me interested in his work around the beginning of the first lockdown.
He is definitely, an interesting sort.  His main thing is Cryptocurrencies but also blowing the lid on current events, politics and global injustice.  I don't want to talk too much about the latter here – I mean not that this isn't something I'm interested in but let's just focus on Jeff Berwick's work as the Crypto guy.

Check out Jeff's videos if that's your thing @ thedollarvigilante.tv but about Jeff's actual business as a financial investor and his cryptocurrency picks. Let's talk about this 👀
For this, he publishes a paid newsletter and this will be one of the main things I'd like to look into with you.
So, without further ado…
---
Who Is Jeff Berwick Dollar Vigilante and What Is TCV?
---
For anyone that doesn't know about Jeff already.  Jeff Berwick is an investor and entrepreneur from Edmonton, Canada.  He currently resides in Acapulco, Mexico, and has been involved with the financial markets since the late '80s.  

Originally, Jeff first made his fortune through his website Stockhouse.com. This was launched in 1994 right at the beginning of the commercial internet era and at its height had a market capitalization of $240 Million USD.
Jeff worked as CEO of Stockhouse from 1994 until 2002 when he sold the business. Although he still carried on in an advisory role with the company until 2007. [R}
Since this time Jeff Berwick started the Dollar Vigilante in 2009, a blog site focused on Anarcho-Capitalism, Gold, Silver, Mining Stocks and Cryptocurrencies including Bitcoin. [R]
Here is a video of Jeff recommending Bitcoin back in June 2013
I think this is enough to prove he is not a scammer, and I'm sure you could probably find other videos as well of him recommending Ethereum and Chainlink. Since I have been following him I think there have been 5 picks: Wownero, Piratechain, DERO, Equilibria, and a new one which I think is Radiant (RXD).
---
Is Jeff Berwick Legit?
---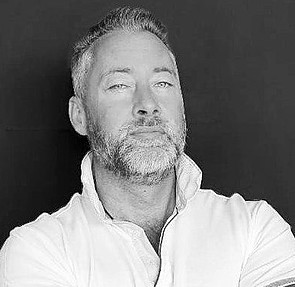 Over the years Jeff has made several picks for cryptocurrencies that have gone on to do very well.  Bitcoin was the first Crypto that Jeff recommended.  He appeared on Fox News, CNBC, and Bloomberg during this time, and for anyone that listened to him this would have been when BTC was under £1000.  
Ethereum was another one of Jeff's picks and in more recent years Monero, Chainlink, Wownero, and Piratechain he recommended at $0.0005 From this standpoint he has definitely proven himself.
However, since this time there has only been DERO which he recommended at $2. This is now at around $10 (January 2022) and so far it's All-Time High (ATH) since his pick was $27.29 [R}
Actually, not a bad pick but maybe the thing that people doubt Jeff for most at the moment is his latest Crypto pick Equilibria, and if the likes of Piratechain, DERO, and Monero are going to shoot up in value, or not.  
*Equilibria seems to have been a bit of a dud but according to Jeff this was a coin with a lot of potential but its developers messed up on something. I still have about 5K XEQ I'm hoping it comes good but definitely, I've seen DERO do well, and if Piratechain can get back to $16 I will be good I think.
Like I'm personally inclined to believe he is right.  The usual premise for his Crypto picks is Privacy coins that could replace others in the mainstream such as Bitcoin and ETH.    Monero & Piratechain for instance are link Bitcoin, DERO is like Ethereum, and Equilibria I think is like Chainlink.
He definitely knows his stuff but certainly, whether his long-term predictions come to fruition still remains to be seen.
*I personally really hope they do. Will be a nice little treat for me to say the very least and on this note I would definitely recommend Jeff Berwicks Paid Newsletter – which I will share with you below ⏬
---
So What Is The Crypto Vigilante (TCV) Newsletter?
---
Now, alongside Jeff Berwick is his team of Crypto Market Analysts and together they have put together the exclusive – paid members-only newsletter 'The Crypto Vigilante (TCV)'. 
Jeff describes this as the closest thing to legal insider trading and a crystal ball for crypto trading and investing.
By subscribing to this Paid Newsletter there is no need to guess or hope anymore. If the information that is available is really as valuable as Jeff claims then this is certainly a very promising investment.
---
What Do You Get as a TCV Member?
---
---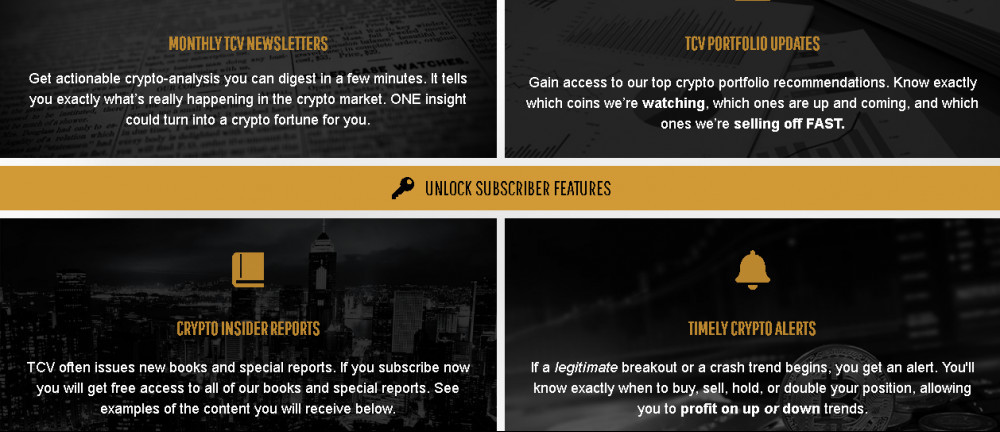 i.) Monthly TCV Newsletters
Every month as a member of the Crypto Vigilante you will be sent the TCV newsletter. An actionable analysis of the crypto markets that is easy to understand within a few minutes. This is where all the tips for new Crypto picks are announced.
ii.) TCV Portfolio Updates
Find out what cryptocurrencies Jeff and his team are watching, which one's are up and coming, and which ones are being SOLD OFF fast.
iii.) Crypto Insider Reports
Also included are special reports and EBooks to help you get educated on what really matters in Crypto.
iv.) Timely Crypto Alerts
For me, this is possibly one of the best things about the TCV membership. Get notifications so you know exactly when to buy, sell or DOUBLE UP. This is certainly very useful if you are an active Crypto investor.
>>>Find Out More About Jeff Berwick and the Crypto Vigilante Newsletter membership HERE<<<
---
Is the Jeff Berwick Dollar Vigilante Worth Your Time and Money?
---
Here is the thing about Jeff Berwick and the Crypto Vigilante newsletter. Membership does not come cheap.
To become a member of the TCV you must pay an annual membership fee of $899.00 USD
Basically, $75 a month or $2.46 a day. On the face of it – it doesn't really seem to be worth it but it does appear to be an investment that has paid off for many TCV members.
One example of what is possible as a member of the TCV newsletter is shown below.

This subscriber took Jeff's advice on buying Piratechain (ARRR) on the day of the TCV Crypto Pick.  They were able to turn $4500 into $456,069.  Not bad really a $10000 investment here would have made this person a MILLIONAIRE but you kind of doubt they are complaining this is close to half a million from a $5K investment.
Although, no doubt there are some question marks.  Will there be another Piratechain?  Is your $900 investment going to be covered by the next TCV pick or even Jeff and his team's current investment tips?  
You do kind of get the feeling that you are about to take a huge gamble on your future here but this is definitely a legitimate opportunity if you can afford it.
For me, I definitely trust Jeff's picks I have personally invested in several so far and am keen to see what happens.  I am not a TCV member (yet) but what I find appealing is the alerts and knowing when to buy and sell my most valuable assets.
---
So Why Not Give The Crypto Vigilante a Try?
---
Seriously, if you can afford it and you have a decent amount of money to invest in Crypto then this could be the opportunity you've been waiting for.  As of now, there are thousands of different Cryptocurrencies online and it is simply just a matter of knowing which one to invest in at the right time.  
Jeff's newsletter claims to be able to help with all this and more.
Plus, not only this but as a member of TCV you will also get Jeff and his team's Stock picks and other useful investment ideas and advice.  For the value of this information, the price is it would seem very reasonable compared.
---
Jeff's Previous Crypto Picks
---
As of 2022 Jeff Berwick has made several recommendations about which Cryptocurrencies to buy. Usually, he will announce either 1 or 2 new picks a year. His last four big picks I will share with you below;
---
i.) Piratechain (ARR) @ $0.05 Cents USD
---
Many believe now that the ship for Piratechain has sailed already. It did incredibly well originally as Jeff's TCV pick back in around mid to late-2020. It was recommended then at $0.05 cents USD and within 6 months it peaked @ $16.90.
Basically, if you had bought 100,000 ARRR for $5000 from this tip you would have made $1,690,000. (OVER 1 MILLION)
Not a bad result for $899.00 right? And this is the thing – getting tips like this early as possible is what makes the TCV newsletter so great but of course – you might wonder if was this just a fluke.  Will there ever be another Piratechain?  
Jeff speaks about ARRR as a better version of Monero. He still boasts that this will continue to keep growing strong. It is back down to around a dollar now but as Jeff claims this is the future of Cryptocurrency. He believes that even Monero could at some stage end up being overtaken by Piratechain (ARRR).
Maybe he is just saying this to fuel his own ego – he definitely seems to have a connection to this cryptocurrency – but we will see – if it goes back to $16.00 at least it could still be a nice little tip for people. Jeff's predicts it to reach $100+ though which is questionable considering its recent activity. He is definitely more of an expert than I am though so maybe he will be right.
Now, here is another pick that did well…
---
ii.) Wownero (WOW) @ $0.02 Cents USD
---

In the same year of the Piratechain pick, Jeff also made a recommendation for Wownero. This I believe was recommended at $0.02 and within 6 months reached an All-Time High (ATH) of $2.03.
Again a $5000 investment could have made you $507,500 USD. Basically, HALF A MILLION USD
It kind of makes you want to get a time machine and travel back but then you do have to wonder will Jeff Berwick do this again?  Imagine paying $899.00 for these 2 tips and investing $5K or $10K in each.  You would but laughing right now…
But what is Wownero anyway? This is basically the Privacy-Centric version of DOGEcoin. Imagine that!
A MEME coin making you into a millionaire – these picks WOW maybe they are worth it after all.
---
iii.) DERO (DERO) @ $2.00 USD
---
The first of last year's (2021) TCV picks was DERO (DERO).  This is a bit different to the last 2.  It was recommended at around $2.  If you had invested $5K like the last two and sold at $27.00 a coin you would have made $67,500 USD.  
It is supposed to go even higher according to Jeff but still, for investors, this would have been a nice little tip.  It wouldn't have made you as much as Piratechain or Wownero but still had a nice bit of profit. 
Again this easily covers the $899.00 membership fee – and based on these last 3 TCV picks you can definitely justify this investment but what is DERO?
I've actually done a post about DERO on this blog already.  You can >>>Check This Out Here<<< but anyhow DERO is like the Privacy Centric version of Ethereum.  According to Jeff, because of the importance of Smart Contracts and privacy/anonymity, he believes DERO will eventually overtake Ethereum.     
It's kind of mad when you think about Ethereum and its place in the Metaverse and with NFTs but he definitely has a point about Privacy.  Not to forget about the ever-extortionate gas fees either.  
Also, DERO can be used by developers which makes it even more desirable.
*Note as of today writing this update the price of DERO stands at $6.10 but its ATH so far has been $27.00 💰
---
iv.) Equilibria (XEQ) @ $0.20 cents USD
---
This is Jeff Berwick's worst-kept secret right now.  Generally, he doesn't reveal his Crypto picks until several months later but around the time of this pick, he slipped up and said that he mentioned this in an old video as a S**tcoin.  
He didn't realize what it was apparently and as of now, this is his latest pick.  It's kind of been quite disappointing so far.  It was recommended to buy at around $0.20 and it peaked at around $0.92 a week later and now it is back down to $0.25.
Many subscribers are probably pretty disappointed with this. Even though it could have easily 4x'd your investment. $5K could have made you $20K but then it hasn't even been six months yet. Both Piratechain and Wownero took an average of 6 months so maybe Equilibria will show its true worth in the coming months.
Its technology is definitely very impressive. It's another developer coin for Smart Contracts etc. Based on this information it is a very good investment when you follow Jeff's philosophy of privacy-centric cryptocurrencies.
v.) Radiant (RXD) @ $0.004 USD ~ May 2nd 2023
---
OK so confession time I don't know 100% if this was the latest TCV pick but I see from at least 3 different sources that it was. If you look at the data on May 2nd, the date of the TCV Crypto Pick RXD spiked to $0.006.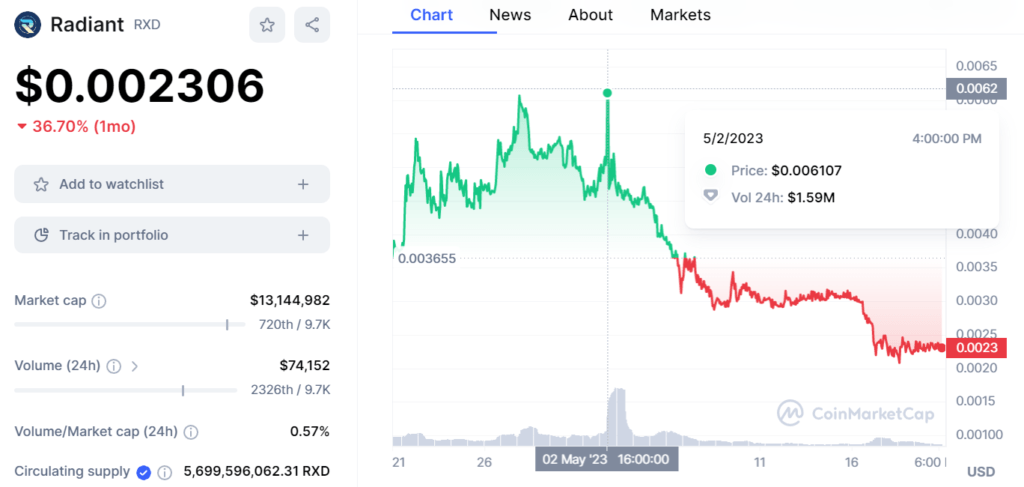 It actually hasn't looked very good since at the time of writing this (May 20th, 2023) but personally, I have got 10K coins and hoping this at least reaches $1. I traded in all my DAI with Coinbase (basically all my Crypto I accumulated from the earn tab over the past 2 years. The interest the Coinbase gives on DAI I think is a joke really so maybe this will prove this point. We will have to see but this definitely I think is one to watch. Also NOVO (NOVO) I think is the same people.
In Conclusion
---
I've been wanting to do a post about Jeff Berwick Dollar Vigilante for a while now. He definitely has built up a following over the years. Not just from his work with the Dollar Vigilante platform but from being an outspoken voice for the people and through his videos on Youtube and Bitchute.
He definitely, is a big personality without a doubt but many will definitely have wished they could have been privy to Jeff's crypto picks in the past.  Of course, the price is quite high.  Not many of us will justify paying $900 to join an email list but the maths definitely checks out.  All 4 of Jeff Berwicks Crypto picks and 5 if you count Chainlink (LINK) will have covered your membership fee.  As long as you bought on the day of the pick, invested enough money, and sold at the right time.
There definitely has been a good reason to join the TCV newsletter in the past but can Jeff's future picks repeat this trend?  This is the question – IF you would like to risk it CHECK OUT THIS LINK HERE
*Please note I am an affiliate of the Dollar Vigilante. If you happen to make a purchase I may receive a commission for my recommendation. The price you pay will not be affected*
If you have any questions please feel free to contact me at chivs86@ibusinesstoday.com
Many thanks for reading (if you have got this far)
Best regards; #ToYourSuccess
Alex B. Chivers
PrivacyPirate.XYZ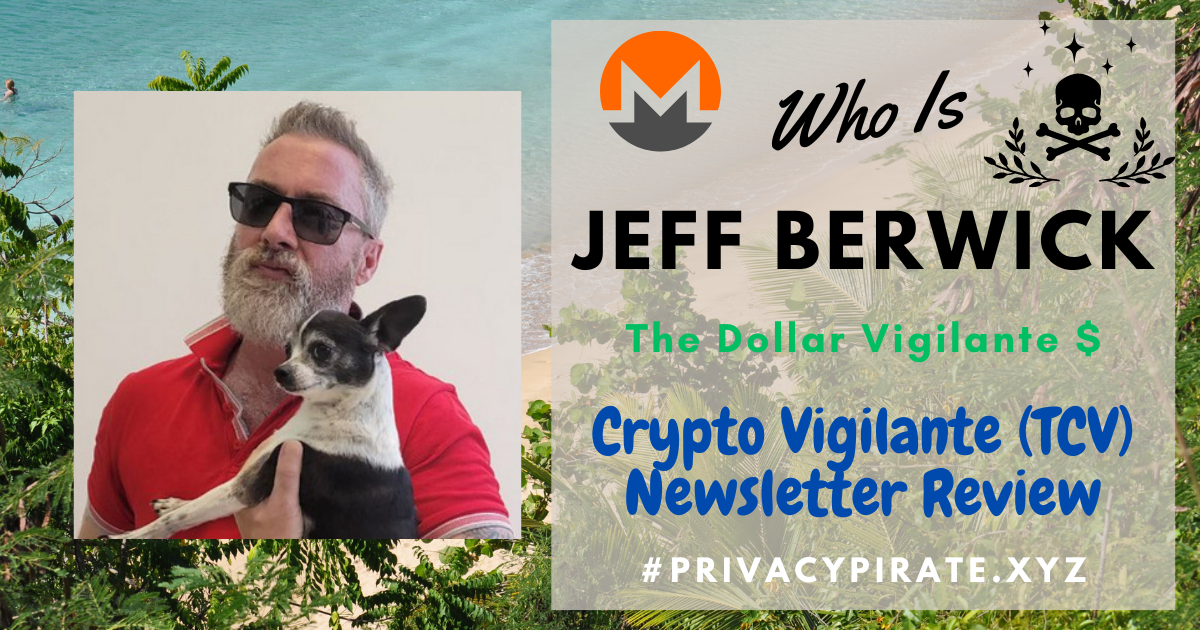 Who Is Jeff Berwick Dollar Vigilante – Is He The Real Deal?  Have you heard of Jeff Berwick before? …
Read More
About The Author