12 Metaverse Gaming Tokens – Where To Buy and What Is Good!
We've all heard of Cryptocurrency for sure. Online gaming we surely know about too but how about Metaverse Gaming Tokens? Basically the Future Cryptocurrency of the online gaming world.
THIS well I am definitely excited to share about it. In my last post, I wrote about Crypto Gaming. How, as an investment people should really be taking notice.
For me, this is probably one of the biggest new online business opportunities of the 2020s. Privacy coins have been my main investment tip for almost a year now but this was before I started seeing what was happening with these Metaverse Gaming Tokens. As much as all this new technology scares me I do wonder if this could be something special!
Axie Infinity and Eluvium are fantastic examples here but even the SquidGame coin has broken new records. In very little time all of these coins have completely smashed it. Others will definitely follow and this is really what I want to look at today.
Just some examples really of different gaming tokens that have done well already and others that might be worth looking into during this kind of gestation period. Big things are set to come with this whole metaverse expansion and this includes everything to do with cryptocurrency and its fluctuations in value.
So with this in mind here are 12 Metaverse Tokens to watch out for in the coming months ahead…
---
12 Metaverse Gaming Tokens –
Where To Buy and What Is Good!
---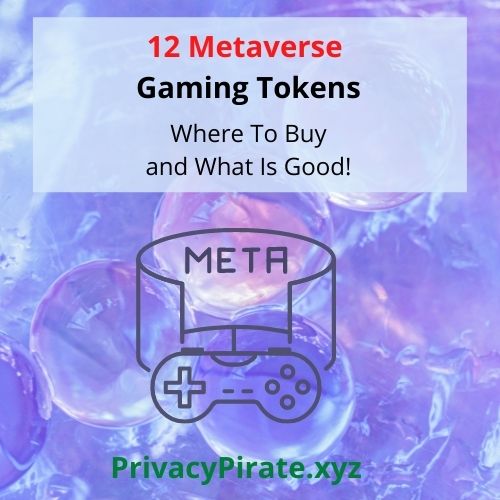 ---
What Is the Metaverse?
---
This actually is big news. Lot's of people will be asking this and even more, will be curious about this concept after the recent rebranding of Facebook to META. This is right at the forefront of this all.
According to Wikipedia, The Metaverse is a hypothetical upgrade of the internet in which users can participate through the use of 3D virtual environments by using virtual reality and augmented reality headsets [R].
As of now the metaverse only exists in a very limited capacity through platforms such as VRchat and games such as SecondLife. Although, of course from now going into the future this looks set to expand massively!
Mark Zuckerberg the CEO of Facebook has pledged Billions already and set out a 10-year plan for full metaverse integration. Of Facebooks estimated $29 Billion a year profits at least 1/3 of this each year will go to setting up the metaverse platform [R]. Check out his Podcast Interview with Mark Zuckerberg about the Metaverse on Spotify below.
---
Facebook and the Metaverse – What To Expect
---
Now, So Facebook or rather META has a very big interest in this project moving forward. Although other big tech companies such as Microsoft, Apple and Google also have come forward to share their interest [R]. Undoubtedly, this is where the world is heading. Games like Minecraft, Fortnite and Roblox have flirted with this concept for years but now this looks as if it could be the future for every computer game.
Not only this but even business meetings and live events as well could also be heading into the metaverse.
It's scary stuff really. If these big tech companies weren't already evil enough as it is – they basically want to trap us in a virtual world of their own making. The movie Ready Player One comes to mind when we think of this tech. Things that we who grew up in the '80s and 90's never believed was possible. It is actually happening.
Should we be excited or not? For the younger generation they probably can't wait to get whisked away to the meta world but for us, the older lot who already struggle to understand things like smartphones and anything else remotely digital – where do we go from here? We shall have to see.
Although, maybe for some of us being able to make a bit of money during the process might just be our new dot com bubble!
---
Investing In the Metaverse – Where To Start?
---
OK so as of now not all of these games are actually played in the Metaverse (I don't think) but the name Metaverse Gaming Tokens has been adopted by most of these new in-game Cryptocurrencies. For any keen crypto investors, this is really where we need to start paying attention.
Cryptocurrencies and NFTs have proven again and again that they can make us rich. This does not look like it is going to change anytime soon. In fact, it is likely that these events will continue to happen. For anyone that is kicking themselves for not listening to the cranks about Bitcoin in 2010 and certainly for many years after this might just be your redemption.
Here are 12 Gaming Tokens that I have found mentioned in the recent news that you might actually want to look into.
---
i.) Enter the ETHverse (Merkle Network)
---
Actually, the ETHverse has ceased gaming operations! Maybe I shouldn't mention this one but actually, if you visit their website you will see that they plan to relaunch. Not as the ETHverse but as the Merkle network.
Current ETHV token holders will be reimbursed with the new $Merkle token.
The Merkle token has not actually been released yet (as of now) but definitely be on the lookout for this. There is no telling where this new Crypto will be heading.
For it to be a success it will need gamers to get involved as they did beforehand. Although, as it does have the ETHverse as its predecessor there is a good chance that this is something that fans are already anticipating.
---
ii.) Facebook Diem (Fka Libra)
---
This ONE is going to be HUGE (I think), as well as its rebranding as Meta, Facebook has also released its own Cryptocurrency which no doubt will be heavily integrated into Metaverse gaming.
First announced as Libra back in 2019 the Facebook Diem is yet to be released but certainly, it is one to watch out for as soon as it is. The downside is that that this is a stable coin but definitely I would say its actual release is worth keeping an eye out for. Worst case scenario if it really is a stable coin you should be able to get back whatever you pay for it.
The thing to note is that so many people will actually be using it. It is the planned main currency of the metaverse which I think pretty much says it all. In fact, if its value is tied to the US Dollar inflation could make it a very good investment indeed.
---
iii.) Investing In Axie Infinity (AXS)
---
This is probably one of the most well-known metaverse gaming tokens as of now. Any articles or videos you look for online will probably mention Axie Infinity. It was probably one of the first one's I found about. My 2 nieces over the past year have become obsessed with Axilotls for some reason. Something to do with a meme I think but now I do wonder.
So Axie Infinity is an online game obviously where you have to buy 3 AXIES to play. These are basically NFTs and (at the time of writing this) if you don't have 3 x $120 ($360 USD) AVG. you might as well forget about it.
To buy AXIES you need to download the Ronin wallet and buy Ethereum. Currently, the price for one AXIE has actually dropped a bit. The ATH (All-Time High) is $165.00 USD but if you got in last year it was only $0.12 for each AXIE!
The AXIE Infinity (AXS) token is basically up over 100,000% in under 1 YEAR!
---
iv.) Play In The Sandbox (SAND)
---
The Sandbox is another metaverse game. Kind of like Minecraft where you can build and create mini-games but its main design is to monetize your assets as NFTs and it is kind of like a marketplace for digital items.
Thus far the Sandbox hasn't seen massive gains like that of AXIE Infinity. In a year it has still done OK though. One year ago you could buy 1 SAND for $0.02 USD it's now $4.50 which is still a 1500% gain.
Whether this will go higher though that is the question and it's these kinds of investments to really look out for.
Currently, you can invest in SAND on Binance, Uniswap and Simplex. Also, Ethereum can be bought to buy SAND through the SANDBOX.GAME website.
---
v.) Welcome To Decentraland (MANA)
---
Another very popular game in the Metaverse is Decentraland. It's a little bit more in the realm of Fortnite. If the Sandbox was Minecraft then that is how I would describe it. Although like the Sandbox much of what exists in Decentraland is monetized through NFTs and they have their own Cryptocurrency called MANA.
Decentraland has actually been around for a few years now. The price of MANA has nowhere near hit the heights of the likes of AXIE Infinity or Eluvium but still, as its early value was around $0.007 from 2017 till now it has still had gains of 50,000%. Whether it could go higher is anyone's guess but at $4.00 USD a coin currently it might just be worth a punt.
Despite its similarities, it is no Fortnite but it's exactly the kind of game that could head to consoles so who knows? It could become very popular and if it does more people are going to be buying MANA than ever.
Where to buy MANA: Binance, Mandala Exchange, FTX and Coin Tiger.
---
vi.) The Star Atlas Experience (STAR ATLAS)
---

Star Atlas is a strategy game based on Space exploration, intergalactic politics and territorial domination. Set in the 27th Century you have the choice of joining one of 3 different factions – Humans, Aliens or Androids!
It seems to be quite different from the other games except of course that like The Sandbox and Decentraland you also can buy and sell NFTs for various aspects of the game. The currency used is called the Atlas coin and it is still very cheap to buy.
At its peak, it reached $0.27 around 2 months ago and at the time of writing this, it's down to $0.14 per coin.
Honestly, I like the look of the game but whether it will really be adopted by the masses is the question. I think it looks like a good investment as of now. If it takes off then who knows maybe it can go above $5.00 a coin. If it does then a $28 investment will make you an easy $1000 back. You can buy currently buy from FTX, Bitget, Gate.io, ZT, and Bitrue
---
vii.) Discover Enjin Coin (ENJ)
---
Next on the list is the ENJIN (ENJ) coin this is not actually for any game in particular but it's more of a universal metaverse token that can be used to purchase NFTs. The ENJIN wallet is compatible with several Metaverse games already. It can be used to store Cryptos and NFTs plus also to buy and sell digital assets.
In terms of investment, ENJIN seems to already reached its potential for now. It was first released back in 2017 and from then to now it has gone from $0.01 USD to an all-time high of $4.00. I am personally on the fence about investing here but still as the metaverse is still new definitely more people will use the ENJIN wallet so it could definitely at least double in value over the next couple of years.
If you'd like to buy ENJIN it's currently for sale on Binance, Mandala Exchange, OKEx, FTX, and CoinTiger.
---
viii.) Keep An Eye Out for Floki-Inu (FLOKI)
---
Following in the footsteps of DOGECOIN and Shiba Inu another MEME coin to look out for is Floki Inu. This is a new cryptocurrency named after Elon Musks pet Shiba called Floki
Recently in my home country the UK there has been some opposition to adverts for Floki Inu that have recently appeared on public transport such as buses and the underground. Apparently, Watchdog (no lie) has launched a serious investigation into the matter [R]. Anyway, the is a link between Floki Inu and the Metaverse as it will be used in a game called Valhalla.
Following this, huge advertising is currently underway with public ads appearing across cities in the UK, Spain, Germany and South America. Also, if you are in the USA also expect to see Floki Inu in a massive TV advertising campaign.
In terms of investment, Floki Inu is still dirt cheap as of now so now is your chance to buy before it completely explodes.
Buy Floki Inu from Gate.io, ZT, PancakeSwap (V2), FMFW.io (Bitcoin.com Exchange), and Uniswap (V3)
---
ix.) Watch Out For Efinity Token (EFI)
---
Another metaverse coin closely linked to Enjin is the Efinity token. Although confusing these are 2 coins with different functions. The best way to describe the difference between the two is with the description given by the Enjin website…
This is an interesting one. Even though Efinity has only been released this year (2021) in just a few months it has already had gains of 778439605.51%. Where it is heading is anyone's guess but this is the thing about any crypto it's a volatile market so whilst this is still the case the potential for investment is definitely here.
Futurewise as the metaverse is rolled out more and more this should be what dictates where coins such as Diem, Enjin and Efinity are heading.
Where to buy Efinity: OKEx, Gate.io, ZT, Crypto.com and Uniswap (v3)
---
x.) Terra Virtua Kolect (TVK)
---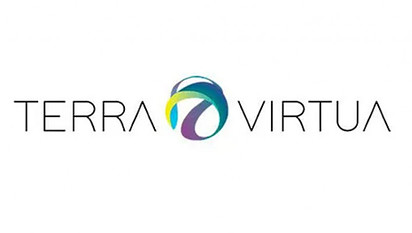 Dubbed as the online home for digital collectables Kolect is the native token to the Terra Virtua network. Its relationship to the Metaverse as of now appears to just be because it is somewhere to purchase and stake with NFTs.
Not only this but as an active part of the Terra Virtua network staking with the Kolect token also gives access to free NFT airdrops. So definitely one platform that could be worth a join.
As investment now could be a good opportunity to at least triple their money. Although it is fair to assume that this could go even higher depending on the future of the network.
To buy Terra Virtua Kolect (TVK) you can get from Binance, Mandala Exchange, KuCoin, Gate.io, and Hotcoin Global.
---
xii.) Look Out For Epik Prime (EPIK)
---
The last coin on my list today is Epik Prime. This could be a popular one to look at as Epik Prime is an NFT company that has over 300 video game clients. Other clients include the likes of ViacomCBS, Warner Music, Garena, Tencent and Universal. So, you can bet many branded NFTs will be sold by these companies that could become very collectable.
Like the others above its still early days for the Epik Prime token. The biggest gains have been between October 2021 and November 2021 with the all-time low being around $0.085 USD and the all-time high being around $0.85. This could have been a nice earner if you caught it in time but even at its current price, there is still room for more opportunities.
Where to buy: Huobi Global, Hotcoin Global, ZT, PancakeSwap (V2), and BKEX.
---
In Conclusion – Should You Buy?
---
OK, so I personally have the (non-metaverse) coins I like at the moment. I will have to write a list soon but I actually think this could be very big. Maybe not a great thing for mankind spending hours inside a virtual world but from an investment angle. If the metaverse really does take off as expected then the metaverse gaming tokens I've mentioned above (plus the many others either that have been released or will) alongside numerous NFTs could be very profitable indeed.
I shall leave the rest up to you. Look out for my next post where I will be looking at where to buy Floki Inu.
If you have any questions, would like to share your own metaverse gaming token tips or anything else please leave us a comment below.
Many thanks in advance;
Alex B. Chivers and Jacob R. Chivers
PrivacyPirate.XYZ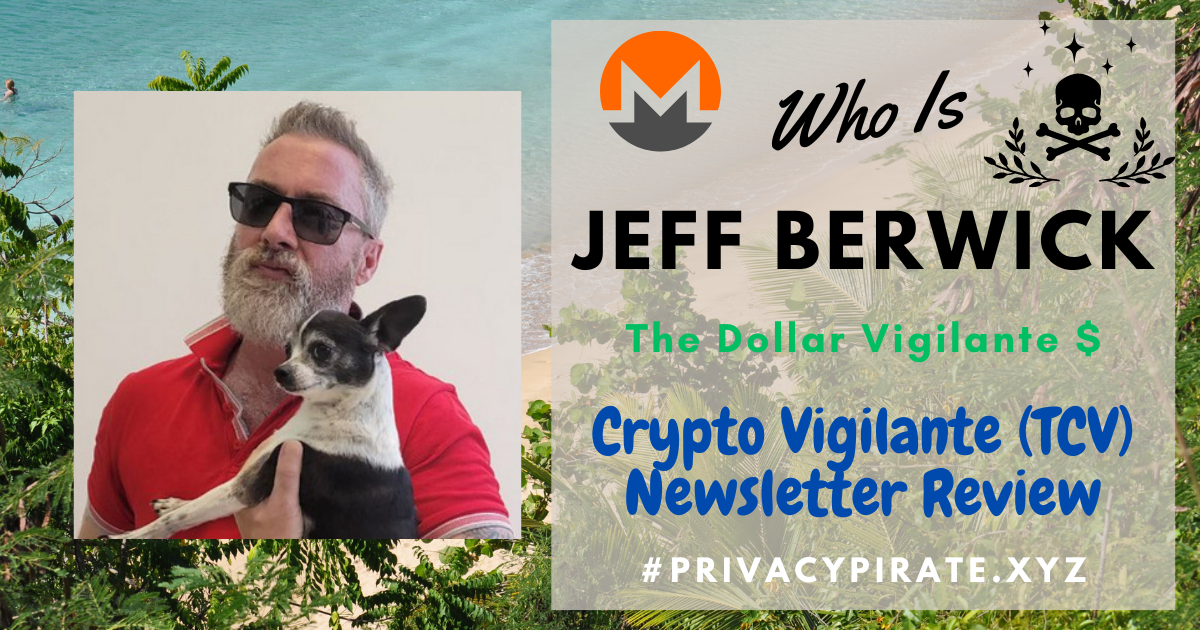 Who Is Jeff Berwick Dollar Vigilante – Is He The Real Deal?  Have you heard of Jeff Berwick before? …
Read More
About The Author